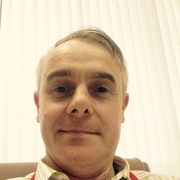 Peter
Sales and marketing Manager
Creating a unique footprint in South East Asia
My name is Peter Van den Broecke and I am the sales and marketing Manager for Thermaflex Asia. I started in this position end of December 2014. I am happy to be part of Thermaflex Asia, because despite being small, I strongly believe we can create a unique footprint in the South East Asian region. Combining our sustainable solutions together with partner companies who share the same durable passion for making a positive impact on our lives and those of generation to come.

I Am A Belgian and worked for over 24 years in Europe, in mid and big size chemical companies in several International roles before moving to Thailand.

Finally Thermaflex Asia is more than just another company, its a family, its a group of friends, where we everyday again motivate each other to the next level up.