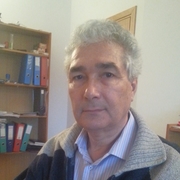 Florian
Business Developer Romania
Never give up!
My name is Florian Ionita, I live in Bucarest – Otopeni, I'm married and have two wonderful children. I love my family, thus I am striving to build something for the future and having a positive impact on the earth what was actually the reason for me to start at Thermaflex.
I started my personal Thermaflex story in October 2008, I was working for Thermaflex as a consultant in order to open the subsidiary in Romania. In February 2009 I became officially part of the Thermaflex family as the National Sales director and Business developer for the Romanian market.
My professional passion is Business Development. As business developer I'm building relationships and prepare the conditions for Thermaflex to become part of large projects and tenders in the Romanian market.
In my spare time I'm passionate about Sports especially mountain hiking around the globe, bicycling with my racing cycle and downhill skiing in Austria. I start every day of my life with Gymnastic!