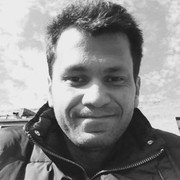 Juan Camilo
Regional marketer
Innovative Thinking
My name is Juan Camilo Amaya Castro, I work as a "Regional Marketeer" for Latam, based in Bogota-Colombia. I Joined the Latam Marketing Team in 2015. Reasons for me to join Thermaflex as a Company were: The philosophy of the Company about doing businesses with a strong emphasis on being sustainable and responsible with the environment, besides its constant and inner innovative essence of creating solutions.
Reasons to join this Marketing Team were associated with: challenges, continuous learning, an informal and diverse culture, continuous change, conditions that promote self-and-professional development, a set of transparent leaders, and most importantly, a clear objective to pursue and to work for, with a deep impact in our lives: Environmental sustainability.
Finally, and to complement, the work in Thermaflex lets me have work-life balance, which has a great importance for my, letting me share quality-time with my family, for traveling, dancing Latin rhythms, and for practicing sports, like running, swimming, and attend the gym.