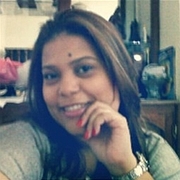 Irina
Logistics and administration coordinator
Proud to be part of Thermaflex!
My experience working for Thermaflex is very singular. This company has a different dogma among others; there is no hierarchy level. Each one is responsible of his/her area, we have autonomy in our positions, always reporting but feeling free for taking decisions. They also don't show just interest for their own; also take into consideration taking care of environment.
I love my job because I feel comfortable developing my position and the most important thing is that they gave me the opportunity to grow with the company always taking in consideration my opinions. Here they have given me the opportunity to learn new and different things and to share my knowledge with others.
I'm proud to be part of this big family.