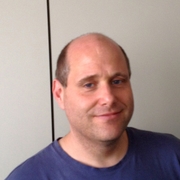 Gerhard
Network engineer
I am an engineer with body and soul!
I'm Gerhard Janca. I started at Thermaflex 1992 at the age of 20y right after I graduated at a Federal Higher Technical Institute and military service. I started as an internal technical service engineer doing all the little accruing things in a company. After 7 years I became responsible for engineering & network design as the specialist within the Austrian subsidiary and since 2005 I support my colleagues in the CEE countries.
I am an Engineer with body & soul and love my field of activities within Thermaflex.I have a basic green attitude and try to stimulate other people preserving resources for future generations. 15 years ago I introduced the waste separation in the Austrian subsidiary.
I'm a passionate do-it-yourselfer and love to spend my spare time working in my garden. In my winter holiday I go skiing in Austria and try to keep myself fit with regular sport activities.