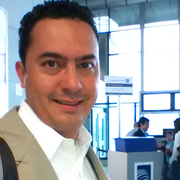 Martin
Business development manager
Honesty and Clear Commuication
My name is Martin Bolanos from Mexico, based in Cancun. I studied mechanical Engineering and have some background on the HVAC industry. I joined Thermaflex on January 2014 as a Business Development Manager for Central America and the Caribbean. Now I have the opportunity and an important challenge as a SMA Team Leader for LATAM.
Working for Thermaflex has given me a more concrete vision of Energy Savings and taking care of environment. I try to live every day and everywhere this philosophy by reinforcing our Stakeholders approach and looking for healthy business for our company. I truly believe in continuous improvement, hard work, honesty and clear communication in order to have successfully relationships.
I usually swim, run and go to the movies. I love to spend my free time with my son Patricio at the beach, solving puzzles, talking a walk at the Kabah Park. I also like to see NFL games every weekend.